Splendid Spoon
Regular price
Sale price
$245.00
Unit price
per
Sale
Sold out
A complete week of 21 plant-packed meals to keep you fueled with tasty, 0-prep options. Includes:
7 Smoothies:
Raspberry Cacao Smoothie

Chocolate Cherry Smoothie

Cacao Almond Smoothie

Dragon Fruit Berry Smoothie

Blue Majik Smoothie

Power Greens Smoothie

Pineapple Passion Fruit Smoothie
3 Soups:
Beans & Greens Soup

Red Lentil Dal Soup

Tomato Quinoa Chili Soup
4 Noodles: 
Vegan Meatballs & Marinara Noodles

Creamy Mushroom & Spinach Noodles

Creamy Butternut Squash Noodles

Kale Pesto Noodles
7 Dishes:
Roasted Tomato Risotto Dish

Creamy Korma Dish

Vegan Shepard's Pie Dish

Kimchi Fried Quinoa

Coconut Curry Rice

Naked Burrito Bowl

Hearty Vegetable Bolognese
Share
View full details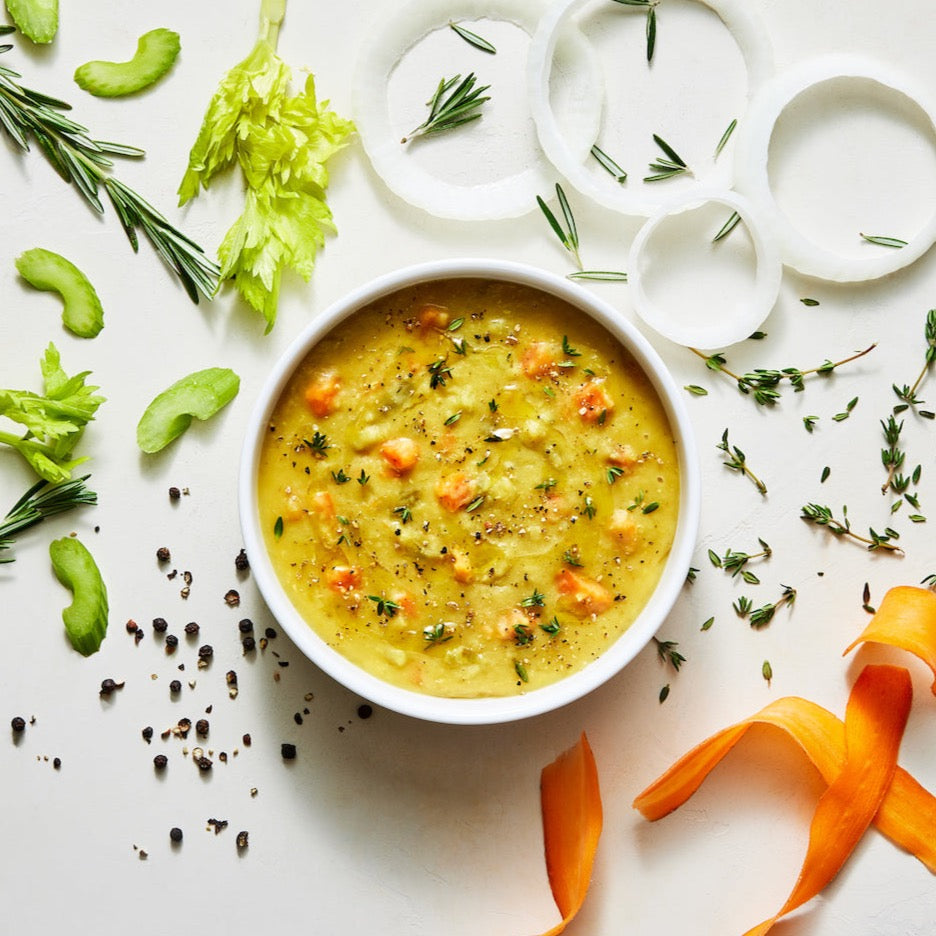 Why Reset?
1. Give Your Gut Some Love

With a week of plant-based eating, you'll get your gut back in shape. Whole foods make a better environment for lots of different 'good' bacteria to flourish, allowing 'bad' bacteria to be released.

2. Get Back on Track

Return to healthy habits. Eating more fruits and vegetables every day is one of the simplest ways to strengthen immunity and prevent disease. Regular resets help you come back to your wellness goals.

3. Pause on Processed

Give your body a quick break from processed foods that are difficult to digest. It doesn't mean elimination long term, but every now and it's helpful to take a pause on processed foods when you're feeling sluggish.